Creating A Blog Article
Blogs are created from the Admin Panel dashboard. All features are located under the Blog tab.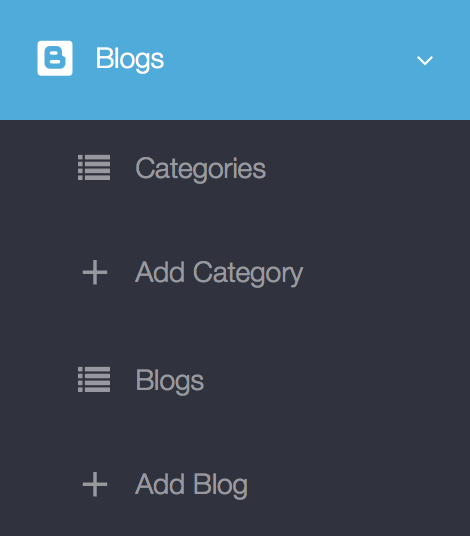 Under the 'Listing Blog' tab, you can view all active Categories
Under the Listing Blog tab, this where current Blog articles are viewed for editing purposes.
+ Add New under each category is self-explanatory.
Creating a new Blog
Press the + Add New Blog to create a new blog.
Use the drop down to select a Category for the Blog.
Tip: The Blog editor window is responsive, you can drag it as large as needed to gain screen real estate
Creating the Blog is as easy as using a word processor. All the standard feature are along the top toolbar and are simply selected by clicking on them. Easy HTML format code can be viewed by using the Source button.
Tip: Use source mode and simply paste in HTML code from any editor of your choice!
The 'Image file' selector is the image for the Article Thumbnail displayed on the main Blog site home page.
All Blog articles can also be easily exported using the CVS button on the bottom of the Blog list screen. Note: Export is really not necessary, your site is backed up by our system daily:)